Call Us Today at (781) 233-8248
or fill out the short form below
For many people, one of the main drawbacks of receiving a dental restoration (for instance a crown) is the amount of time it takes.
With CEREC technology, you can receive the restoration you need in a single appointment!
CEREC stands for Chairside Economical Restoration of Esthetic Ceramics, and the technology very much lives up to its name. Your dentist may use it to create a new crown, veneer, or onlay for you. In addition to receiving your new restoration sooner, CEREC has the advantage of requiring less anesthesia and dental drilling, all of which means a better outcome and more pleasant experience.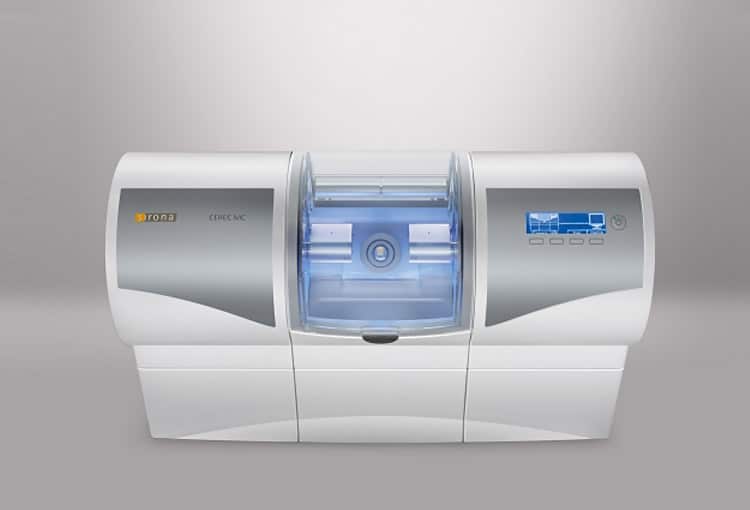 Dental Restorations 1.0
The traditional method for receiving a new crown, veneer, or onlay required coming in for at least two separate appointments. The first visit involved receiving anesthesia, while your dentist prepared your tooth, took an impression, then fabricating and placing a temporary restoration. Patients then needed to return to the office several weeks later to have the 'temporary' removed and getting fitted for the new, permanent, one.
CEREC reduces the time, discomfort, and cost normally associated with many types of restorations, all of which means you get the dental care you want, but in a fraction of the time.
How CEREC Works?
Your dentist first takes a 3D image of the tooth receiving the restoration. Next, a model is refined using our proprietary CAD CAM software. The model is then digitally transmitted to our milling machine. This machine uses a block of solid ceramic to create your new restoration. After removing it from the milling machine, your dentist uses resin cement to bond it to your tooth. At this point, your dentist prepares your tooth with anti-contrast material and powder spray, then re-creates your tooth's anatomical features and, voila! You're ready to get on with your busy day.
CEREC has allowed millions of patients to have a natural smile without anyone knowing they had any dental work performed. Treatment with CEREC really is that simple. We'll be happy to discuss this option with you further.
Dr. Petinge and his Team invite all New Patients to experience a bright, white smile!
You can complete the online form to take advantage of our special offers